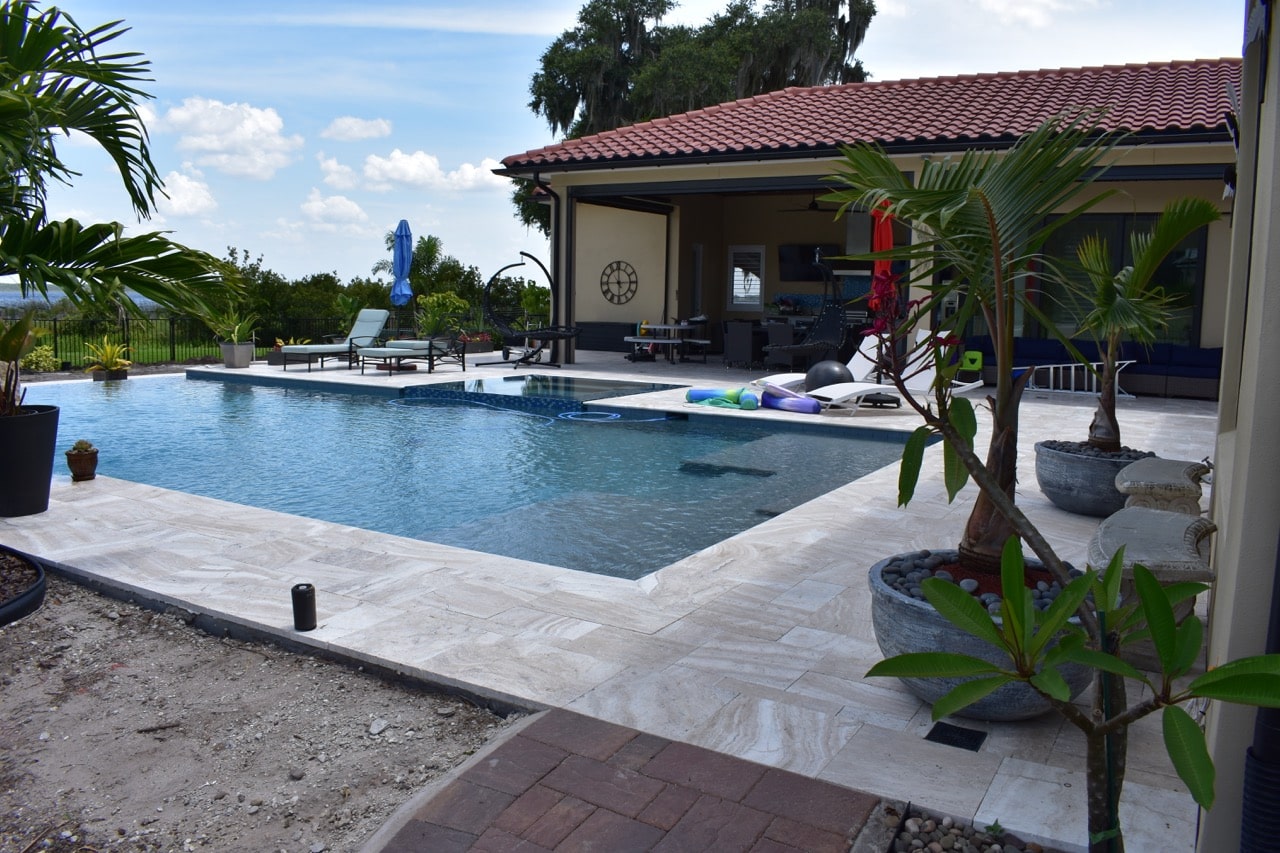 What the Best way to clean Travertine Paver and remove stain?
The best way to clean travertine pavers will depend on the level of dirt or stains present on the surface. Here are a few general guidelines:
Start by sweeping or blowing off loose dirt and debris.
For general cleaning, a solution of warm water and mild detergent can be used to clean the surface. Use a soft-bristled brush or a mop to gently scrub the surface and then rinse with clean water.
For tougher stains, such as oil or rust, a poultice can be made using a mixture of baking soda and water. Spread the mixture over the stain and cover with plastic wrap. Leave it for 24 hours, then remove the plastic wrap and rinse the surface.
For heavy stains, you may need to use a commercial cleaner specifically designed for natural stone. Be sure to read the label and test the cleaner on a small, inconspicuous area before using it on the entire surface.
After cleaning, be sure to reseal the surface to protect it from stains and water damage.
It's important to avoid using acidic cleaners or abrasive scrubbers on travertine, as they can damage the surface. And also, it's recommended to avoid pressure washing travertine pavers, as the high-pressure water can damage the surface of the pavers.
Visit our Paver Collection from here